Cooling Coil Replacement
Sunday 21 October 2018
Due to the heat that the production ovens produce at our clients premises there is a need to chill the ambient air before entering the factory. The two cooling coils that provided the cooling had split and needed replacing, so Stonegrove were employed to carry out the work.
There were challenges that we needed to overcome. The only place to site the crane is used by tankers to deliver flour and fat for production. With deliveries booked every day during the week the work needed to be carried out over a weekend.
The units were lowered to ground level on Saturday morning so deliveries could go ahead in the afternoon. The casings were then dismantled, coils removed, new ones fitted and the casings rebuilt. Both units were refurbished by Saturday late afternoon ready to reinstall Sunday afternoon after the morning deliveries.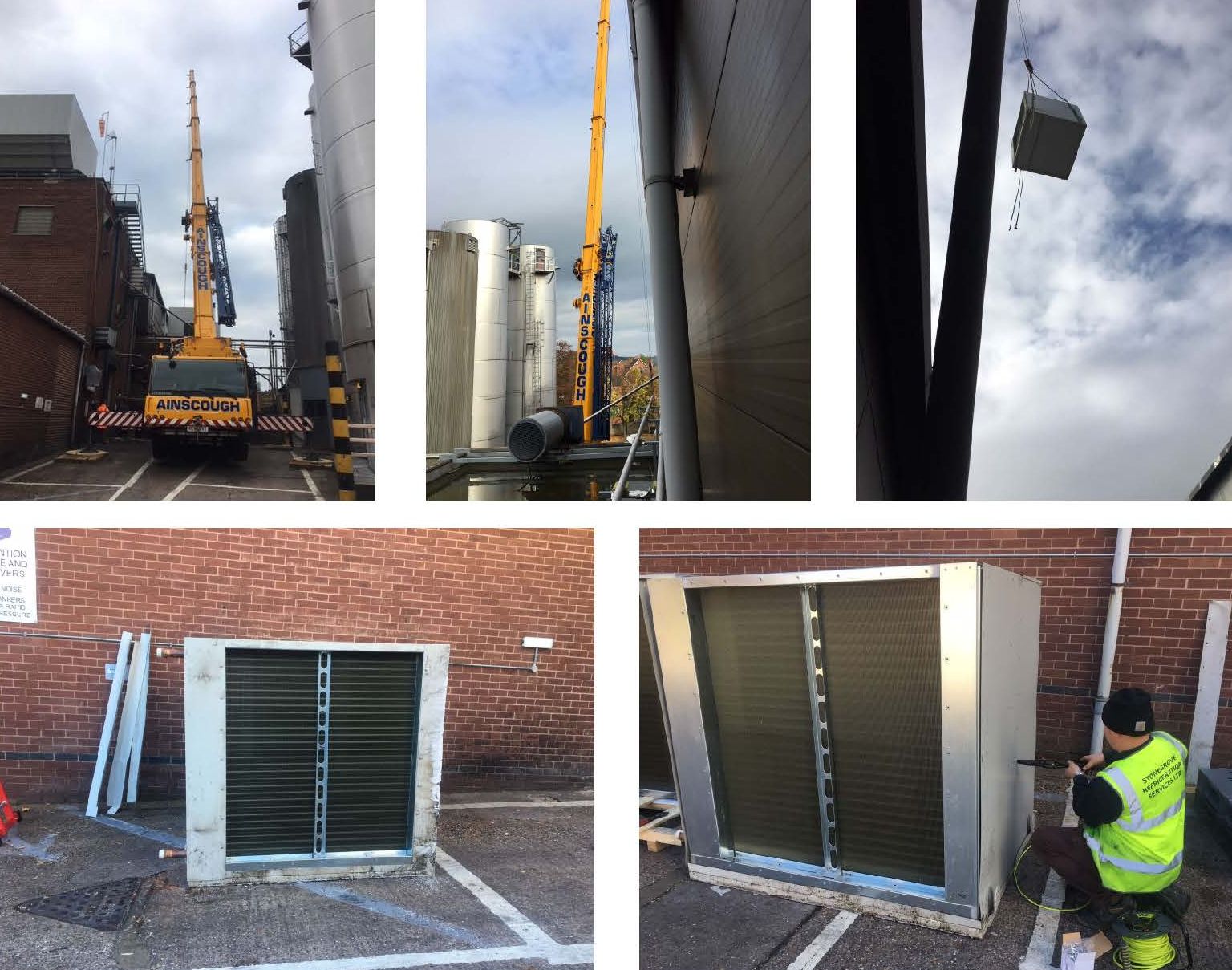 ---