New Control System
Wednesday 30 January 2019
Stonegrove have been busy retrofitting two monotron compressor controllers for a key client. We have replaced them with one Omni HMI Touch Panel along with two IO Control panels (one for each of the RC series Stage 2 recip compressors). The system has fully operational remote access for monitoring, fault diagnosis and fault annunciations thorough the Omni on board email. It has also been fully integrated to the existing site control panels.
The LT plant still needed to maintain cold store conditions during the works, and along with modification issues to overcome it was great to have the help and support of KB Electrical Ltd. A big thank you also goes to Richard White for the site monitoring and project management.
Another happy customer!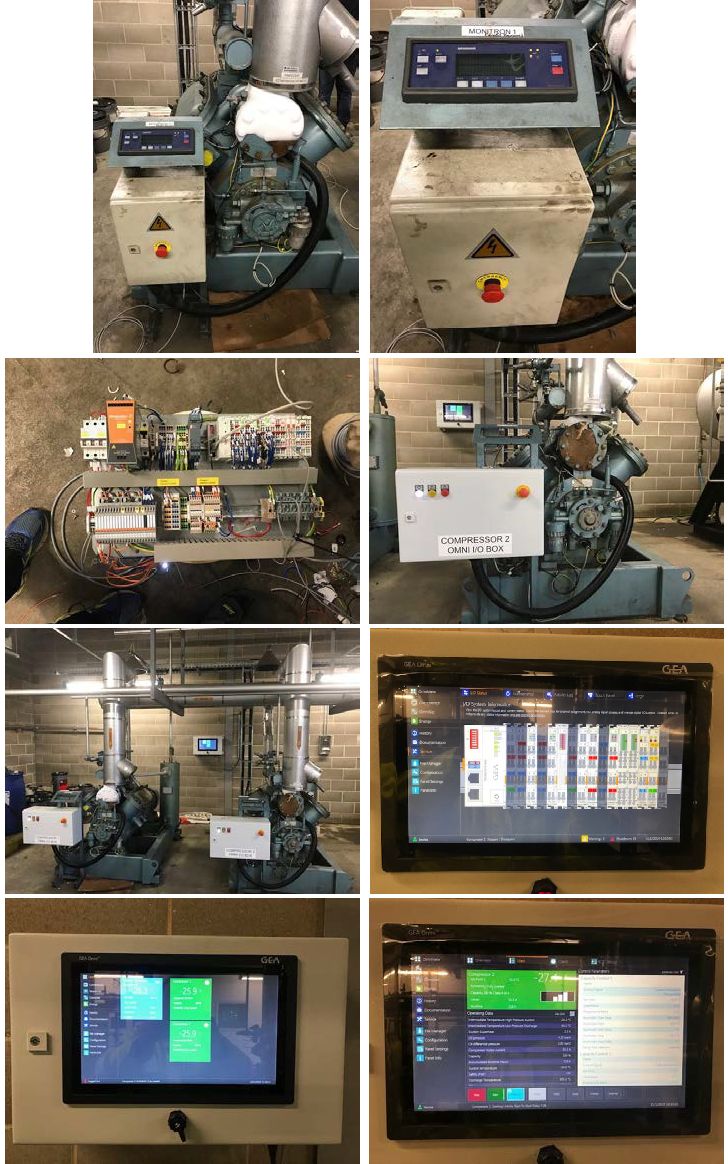 ---